What is it?
A game to encourage thinking outside of the box.
Time Needed
5 Minutes
Number of Participants
Unlimited
Supplies Needed
Process Steps
Instruct the participants to draw 9 dots as depicted below:

Have participants connect the 9 dots under the following constraints:

Use no more than 4 (or fewer) straight lines to make the connection.
Participants cannot lift their pencil.

Participants cannot retrace a line.

Reveal the solution: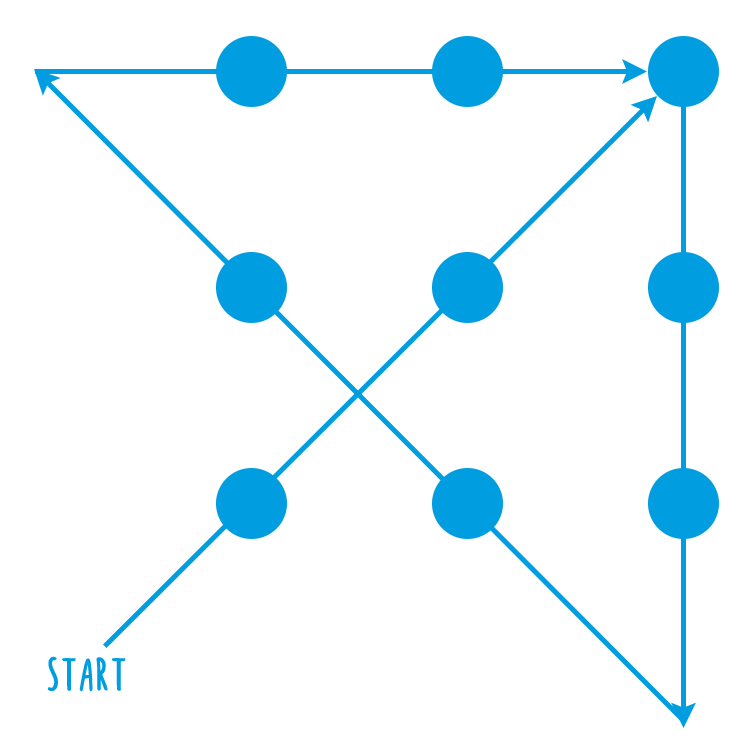 Debrief
The most obvious solution isn't always so obvious. Most people will assume when they start this activity that they have to stay within the parameters of the box that the dots form. However, that was never part of the constraints given to the participants. Sometimes, creative thinking needs to go outside of the box to find the best solution.
---
Get more games to share with your team, see how we use gamification in our course development, and/or contact us to help you facilitate learning through play at your organization.