Las competencias de los profesionales IT deben desarrollarse en base, no sólo a las necesidades específicas de un proyecto o una problemática actual, sino también con una visión global a medio y largo plazo. ¿Dónde podemos obtener esta visión global de competencias y conocimiento que debería tener un Director de Proyecto? ¿O un Analista de Negocio, un Desarrollador de Software, o un Arquitecto….?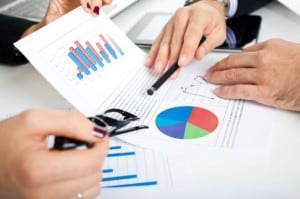 Es aquí donde los cuerpos de conocimiento, nos pueden ayudar con una visión neutral a decidir qué competencias potenciar. Sin duda, el cuerpo de conocimiento más conocido es el Project Management Body of Knowledge, PMBOK®. Pero existen otros cuerpos de conocimiento para la mayoría de perfiles necesarios en un departamento de IT.

Los principales Bodies of Knowledge relacionados con las profesiones IT son:
Principales bodies of Knowledge
PMBOK guide
PMBOK® Guide. A guide to Project Management Body of Knowledge, Guia para los Fundamentos de la Dirección de Proyectos. Impulsado por el PMI, es una recopilación de buenas prácticas, conocimientos y técnicas imprescindible para cualquier profesional que desee dirigir proyectos sea cual sea su sector. Además se ha publicado recientemente una extensión específica para proyectos desarrollo de software. Su lectura es imprescindible para aprobar el examen de certificación Project Management Professional (PMP®). Saber más
BABOK
BABOK. A guide to Business Analysis Body of Knowledge. Impulsada por el International Institute of Business Analysis, IIBA®, la principal asociación de analistas de negocio del mundo, crea y mantiene la Guía sobre Los fundamentos del conocimiento del Análisis de Negocio (Guía BABOK®) cuya primera versión se publicó en 2005 y que actualmente está en su segunda versión. En el BABOK se definen las tareas que un analista debe poder realizar (englobadas en Áreas de Conocimiento), las Competencias necesarias y se recogen, además, las Técnicas más comunes a utilizar en el análisis de negocio. Saber más
SWEBOK
SWEBOK. A guide to Sofware Engineering Body of Knowledge. Es un proyecto de la IEEE Computer Society, reconocida como norma ISO/IEC, que describe en conocimiento generalmente aceptado que debería tener un Ingeniero de Software. Define la ingeniería de software como  "the application of a systematic, disciplined, quantifiable approach to the development, operation, and maintenance of software; that is, the application of engineering to software". La publicación del SWEBOK tiene como objetivos principales promover una visión consistente de la ingeniería de software a nivel mundial, y proporcionar una base para el desarrollo curricular de dichos ingenieros. Detalla 15 áreas de conocimiento principales (Requisitos de Software, Diseño, Testing, Calidad, Configuración, etc…) y 7 disciplinas relacionadas (Matemáticas, Gestión de Proyectos, Ingeniería de Sistemas…). Saber más
En netmind diseñamos nuestros cursos teniendo en cuenta los conocimientos incluidos en los principales Bodies of Knowledge, trabajando estrechamente con instituciones como el Project Management Institute y el International Institute of Business Analysis para asegurar que los profesionales IT de nuestros clientes formen un equipo equilibrado y preparado para futuros retos.
Links de interés:
Cursos de Gestión de Proyectos
Cursos de Business Analysis
Cursos Desarrollo Web