Alrededor de 70 participantes y líderes a nivel ejecutivo de las compañías de capacitación y formación más poderosas de los 5 continentes se reunieron en la localidad eslovena de Postojna para celebrar The LLPA Summit 2019. En él, se descubrieron oportunidades de negocio, intercambiar conocimientos valiosos, compartir ideas y forjar el marco para una capacitación de IT disruptiva y preparada para el futuro.
La LLPA (Leading Learning Partners Association) es un Asociación de 32 reconocidos centros de formación que se unen para establecer sinergias, vías de colaboración y ofrecer una formación de calidad a través de diferentes soluciones, que permiten llegar a más de 667 millones de ciudadanos europeos, logrando más de 500.000 estudiantes por año.
En Netmind, como miembros de la LLPA asistimos a este encuentro en el que pudimos aprender, debatir y compartir junto a otras empresas internacionales que conforman la Asociación.
The LLPA Summit 2019 en Postojna
Día 1: C3 – Cloud Certification Circle & Global Cloud Skills Tour
El primer día del LLPA Summit 2019 comenzó con el Overview de 2019 a cargo de Patrick Kersten que sirvió para dar la bienvenida a todos los asistentes, descubrir una visión global de lo que ha sido el año para todos los que formamos la Asociación y conocer en qué consistirá The LLPA Summit 2019.
Tras esta primera sesión, nos presentaron una iniciativa conocida como Cloud Certification Circle (C3) que presta apoyo en los procesos de formación y certificación. Paralelamente conocimos un nuevo formato de evento impulsado por la LLPA: el C3 Global Cloud Skills Tour que persigue el objetivo de asegurar que todos los clientes presentes y futuros que trabajan en el entorno cloud poseen las habilidades técnicas necesarias para afrontar con éxito los retos que se le planteen. Todo ello bajo un lema: Tech intensity requires skills intensity, we need to revolutionize the way we skill our workforce!
El evento C3 Global Cloud Skills Tour incluirá 8 eventos globales en las siguientes ciudades de los cuatro continentes: París, Belgrado, Amsterdam, Buenos Aires, Johannesburgo, Singapur y Helsinki. Dichas ciudades contarán con keynotes, workshops, paneles de Microsoft, LLPA, Gobiernos Nacionales y líderes de compañías pioneras en IT/Learning que aportarán información de alto valor de impacto tanto en el negocio, como en los clientes.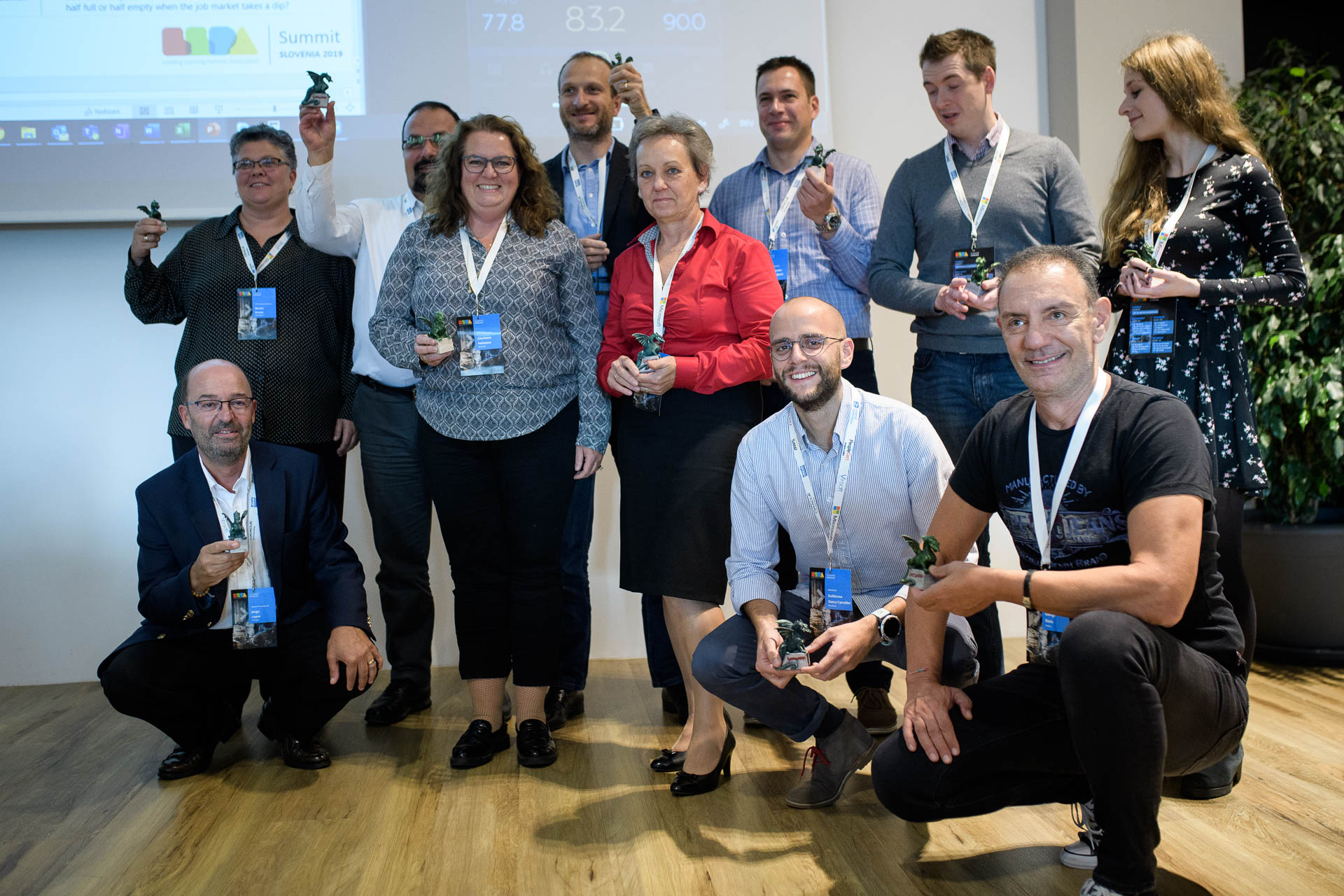 Tras estas primeras ponencias, dimos paso a las presentaciones de dos de los sponsors del evento para finalizar la jornada con la esperada Hackathon, en la que Netmind junto a otras siete compañías internacionales logramos el primer puesto con la defensa del tema «Certification vs Experience».
Día 2: Best Practice Awards
El segundo día de LLPA Summit 2019 comenzó con uno de los momentos más esperados por todos los asistentes, los Best Practice Awards. Si en el año anterior, Netmind era galardonado con el Premio, en esta ocasión, la empresa finlandesa Sovelto Oyj fue la galardonada con el Premio LLPA a las Best Practice 2019 por su propuesta pionera de ofrecer trainings en Realidad Virtual en 5G. ¡El futuro del aprendizaje y de la formación está aquí!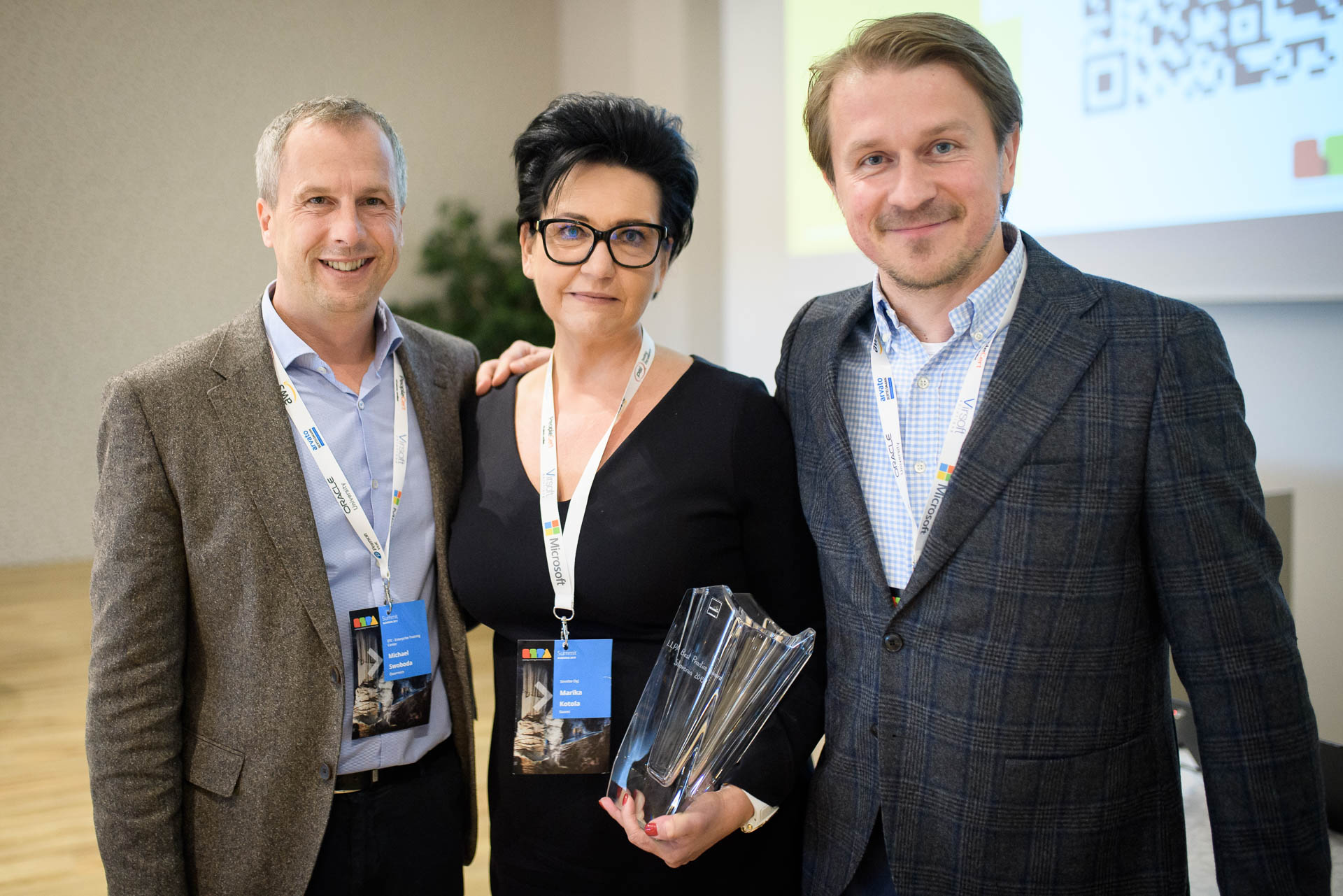 Tras la entrega de premios, fue el turno de las presentaciones de sponsors y la mesa redonda de debate con todos los sponsors del LLPA Summit 2019. En el, se tuvo la ocasión de proponer ideas de mejora, dar y recibir feedback y sobre todo, realizar una valoración conjunta de las necesidades más demandadas en el sector formativo para encontrar soluciones a través de los mismos partners.
Por la tarde, se celebraron diferentes debates y ponencias organizadas por Microsoft sobre Business Plan, Business Development y se presentó el informe económico del año 2019.
Día 3: LLPA Strategy + Board Member Elections
El último día comenzó con la explicación a cargo de Patrick Kersten y Michael Swoboda sobre la estrategia a desarrollar por parte de la LLPA durante el año 2020, debatir sobre diferentes estrategias de negocio enfocadas en grandes corporaciones y se terminó la mañana con la votación y posterior reelección de los miembros de la Junta Directiva.
Tras la pausa, se ofrecieron las últimas ponencias sobre operaciones y gestión de proyectos formativos y se presentó Lisboa como candidata a acoger el LLPA Summit 2020.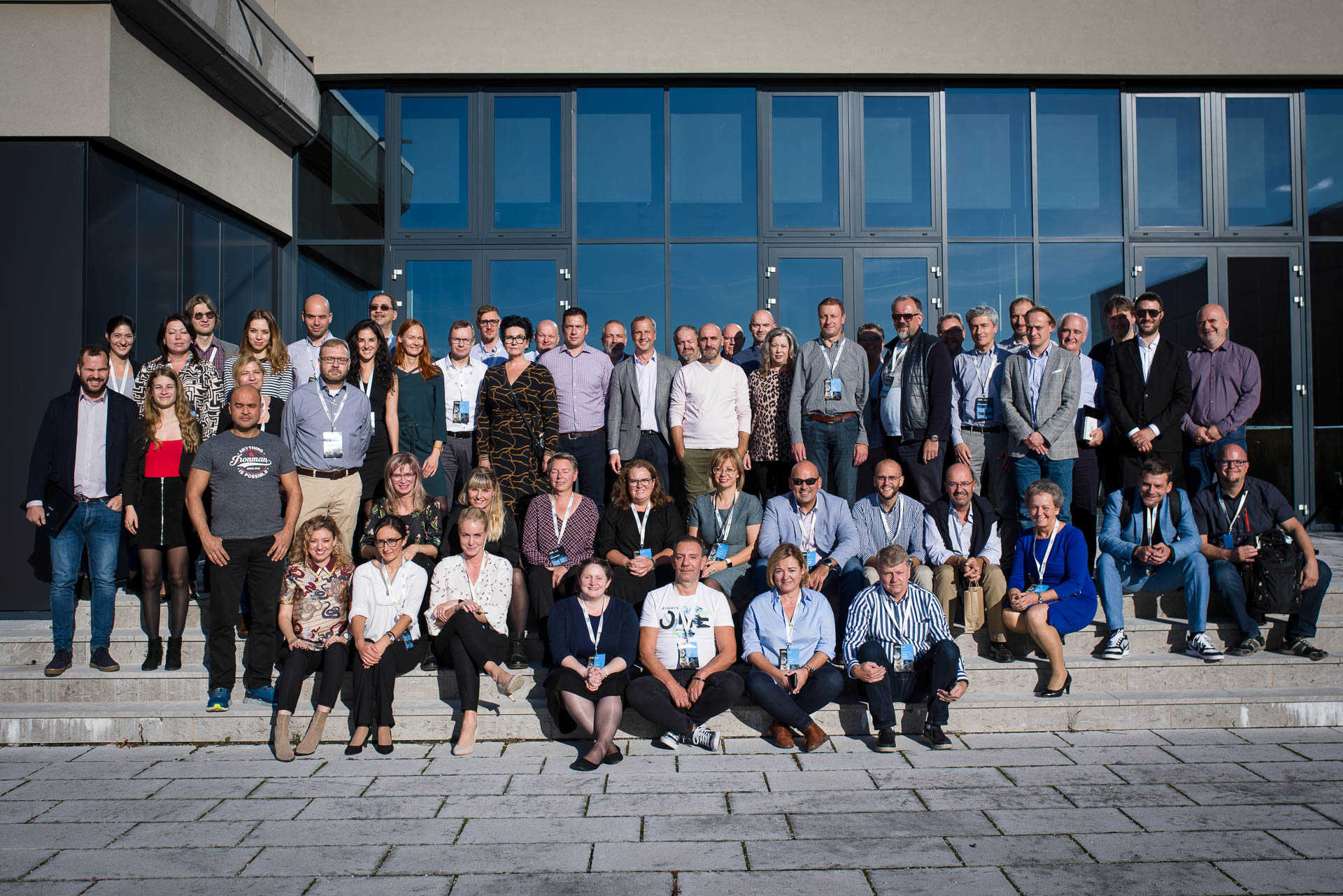 En definitiva, un evento en el que Netmind tuvo la suerte de asistir, compartir y aprender de las mejores prácticas y estrategias desarrolladas por otras compañías del sector.
¡Nos vemos en Lisboa 2020!