On this occasion, we have interviewed one of our very own Enterprise Agility Consultants, Rodrigo Ryan. 
Rodrigo does more than just help teams, he strives to help both individuals and organizations to improve their processes and work with maximum efficiency by promoting team values and coaching them towards a mindset that fosters agile principles.
He has been working on the Caixabank Project for more than 9 months. Get to know him better!
Let's start at the beginning. How did you get in touch with agility? What was your first impression?
It all started in 2014, working in a small Virtualization and Cloud company. I found that the traditional IT project management did not quite fit the company's needs, and neither did it fit the needs of the customers.
The context and changing needs meant that practically at the same time that the RFP (Request for Proposal) of the project or any other document written, they were already outdated or did not correctly reflect what was needed.
While researching new ways of working, I came across agility, a term that was not known by everyone but only by a small group of people who were going through what I was going through. I immediately identified myself with the pains it solves. I took the first course of approach to agility, and soon after, I was certified as a Scrum Master. Since then, I can't think of any other way to work.
You are an Agile Coach at Netmind, and you have been working on the Caixabank project for 9 months; what is it like working for such a client?
Like any organization in a transformation process, what you experience daily are constant challenges. You never encounter trivial situations. However, this motivates me and fills me with the desire to continue working on what I do.
Accompanying teams and organizations of this caliber makes my training and knowledge base more and more solid. Seeing results in people, groups, areas, or tribes are the drivers that make my work so rewarding.
What would you say is your favorite moment of the day?
What I enjoy the most is seeing teams that I have accompanied. They are not just groups or silos anymore. They are teams.
When I enter one of their ceremonies, I find a collaborative, transparent environment that opens up many possibilities, both professionally and personally, as many teams tend to meet and enjoy moments outside the office.
From your experience, what five tips would you give to someone who wants to enter the world of agility?
Patience – All change requires a process.
Perseverance – Persevere, and you will succeed.
Build a community – You are not alone.
Work on your listening abilities – Understand before commenting.
Experiment, experiment and experiment – Learn to turn your mistakes into ideas. Failure is an indicator of success, not failure. Turn mistakes into ideas.
What would you highlight about being part of the Netmind team?
Regarding Netmind as a company: being supported by a company that stands out for providing the best training, encouraging continuous learning (#AlwaysLearning) and with a lot of openness to receive proposals for improvement.
Regarding the team: The warmth, closeness and professional level of all of us who are part of it, my colleagues are very close, and I feel supported, accompanied and backed at all times.
We know that you have around 15 official certifications; if you could keep only three, which ones would they be? Why?
OKR Coach: It helped me think beyond what needs to be done. "There are too many people working too hard, accomplishing too little" Andy Grove. OKRs are a great tool to start defining what you want to accomplish, rather than defining what you want to do, as it often happens in many teams—being certified as an OKR Coach opened up the possibility for me to challenge groups, tribes and organizations on results orientation.
Flight Levels: A thinking model that helps us work on organizational interactions and dependencies at all levels. I recommend it for those who face the challenge of integrating the organization as a whole.
Complementary to the latter, DevOps Value Stream Management. It allows to measure and optimize delivery in the value stream, looking beyond the development chain of a particular team, allowing to detect and apply levers that work on those bottlenecks present in the construction and deployment of a product.
What is the biggest challenge you encounter when working with teams?
A picture is worth a thousand words:
In the marketing department, we are starting to define and implement OKRs; what advice can you give us?
In the beginning, try to limit the number of OKRs you define. A suitable parameter is to have 3 objectives and a maximum of 4 KRs per Objective. This will allow you to focus on what is essential and then really measure it, improve it and most importantly, learn from it, regardless of the result you achieve.
Consider adopting a cycle of Build and Align, Check-In and Monitor, Reflect and Reset
Defining and implementing OKRs is just a start; there is no point in defining them and not using them. You must measure your OKRs frequently (if you look at them every day, all the better), then take the time to learn about what went well and what you can improve for the next cycle.
Publication and transparency with OKRs
Unlike KPIs, OKRs should be transparent to the entire organization. Try to get other areas in the company to leverage your results. It will also give you the motivational edge you need to achieve them.
Consider involving your key stakeholders when defining them
Validate that the OKRs you have defined follow a higher-order, cross-functional strategy to involve other important marketing players.
Focus on Outcomes, not Output
Write OKRs so that they reflect the results you want to achieve, not the work you want to do.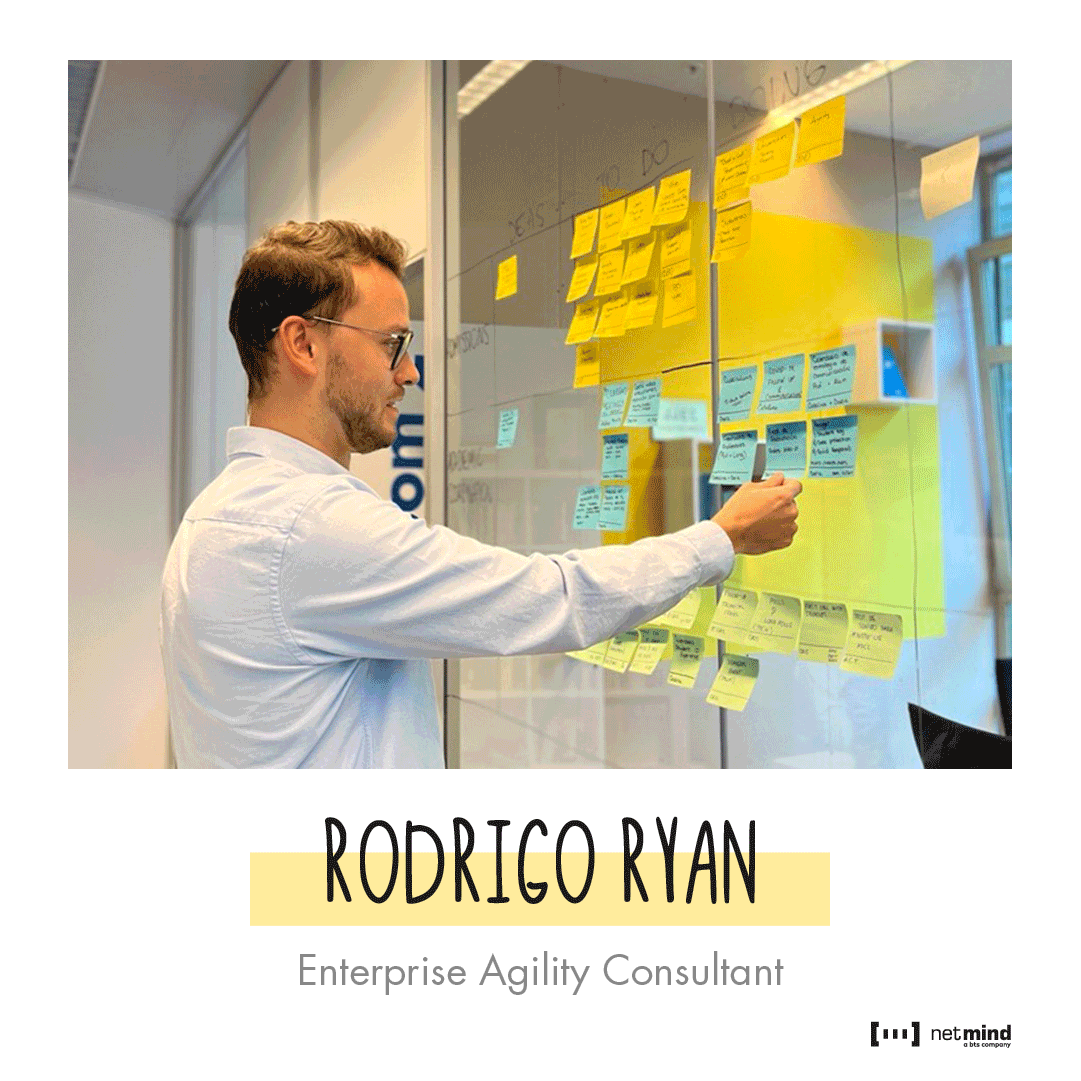 Favorite slogan: I eat hamburgers and go for a run to burn them off (Not my own, but I share the feeling).
A song that inspires you: Tom Petty – Learning to fly
A famous personality you would go for a drink with: Will Smith
Your biggest hobby: Running. Scuba diving is another passion, although I don't do it regularly.
What TV show would you like to star in?: The Office, I would be Jim Halpert.
A place you would love to travel to: Mexico – Cozumel, during the Whale Shark season, will there be a raffle soon?
Confess, what is your biggest pet peeve?: When I see misaligned text, icons or buttons. When I design or create something, I try to make everything as harmonious as possible. Sometimes it's a bit too much, I admit…
What that you repeat the most throughout the day: "Nothing is written in stone, everything changes, adapts and transforms. Nothing is forever" (I use it a lot in the context of defining objectives).