El próximo 9-10 de septiembre tendrá lugar de forma online y totalmente gratuita el Festival Agile Trends España 2020. Un evento en el que Netmind colabora de forma activa y que se desarrolla bajo el lema "Agilidad para prosperar tras la crisis del COVID19".
El evento, patrocinado por Banco Santander España, tiene el objetivo de ayudar a la comunidad agile a prosperar y avanzar en los tiempos de incertidumbre que estamos viviendo actualmente. Para ello, contará con Keynotes de algunos de los expertos agile más destacados a nivel mundial y conferencias impartidas por agilistas experimentados, en las que se debatirá sobre temáticas como Business Agility, Design Thinking, Cultura Agile, Coaching, Agile HR o Transformación Digital.
Descubre quién participa en las Keynotes y Conferencias
Gracias a su formato online, el festival ofrece la posibilidad de tener más cerca que nunca a CEOs, autores y fundadores de marcos de trabajo, instituciones y organizaciones Agile de nivel internacional. Los protagonistas de las Keynotes son: Dave West, CEO de Scrum.org, Dean Leffingwell, CoFounder de Scaled Agile, Inc., Dave Snowden, Founder de Cognitive Edge, María José Ugena, CTO de Santander SCIB, Elisabet Pinilla Güell, Group Technology and Operations Transformation Officer en Grupo Santander, Jeff Gothelf, autor de Lean UX, Todd Little, Chariman en Kanban University y Evan Leybourn, Founder y CEO de Business Agility Institute.
Por otro lado, más de 70 profesionales del mundo agile compartirán sus conocimientos y experiencias alrededor de sus diferentes áreas de expertise. Por parte de Netmind, tendremos la gran suerte de poder participar representados por Alonso Álvarez, Lead Expert en Enterprise Agility, Juan Luis Jimeno, Innovation Lead Expert y BDM, Alfred Maeso, Lead Expert en Change Management y de Víctor Fairén, Lean-Agile Enabler. Asimismo, contaremos con las moderaciones de Alonso en Calidad y Testing y Aleix Palau, CEO de Netmind, en Transformaciones Agile.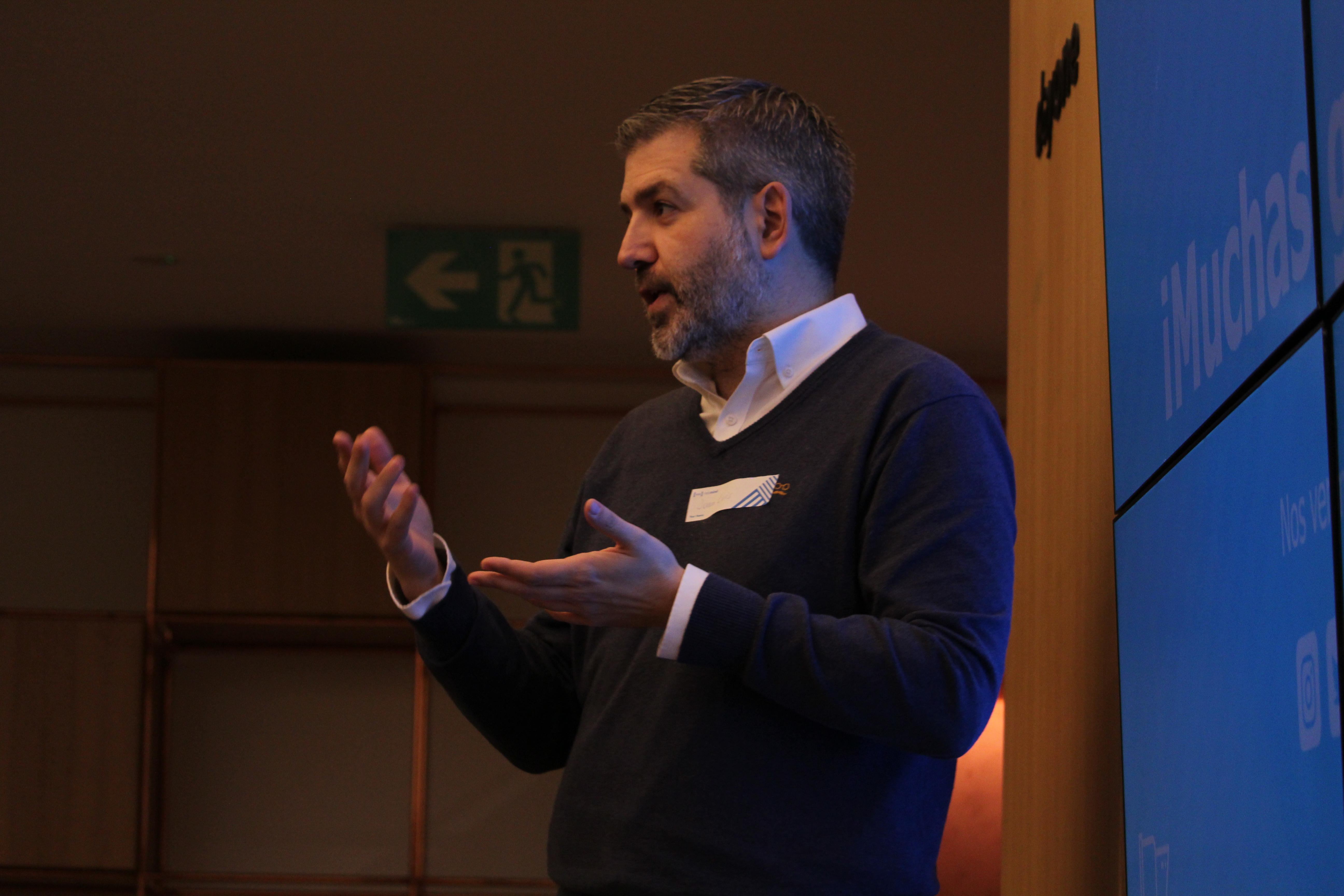 Juan Luis Jimeno presentará su ponencia "Corporate Innovation Dilemma: Design Thining vs Customer Development, Connections and Differences" en la que hablará sobre el "dilema del innovador" y nos ayudará a identificarlo para saber por dónde podemos empezar en función del punto de partida, lo que queremos obtener o la capacidad real que tengamos para lograr el objetivo. Por otro lado, Víctor Fairén nos ofrecerá su ponencia bajo el título "Escalando Agile: SAFe desde las trincheras" en la que nos compartirá errores, retos y aprendizajes encontrados en equipos agile que construían soluciones integradas. Todo ello, a través de su experiencia como SPC y del uso de herramientas de SAFe. En cuanto a Alfred Maeso, nos ofrecerá, a través de su experiencia como Change Agent, Trainer, Mentor y Facilitator, su particular visión alrededor de "Behavioural Change" en el mundo Agile. Por último, Alonso Álvarez nos acercará al mundo de la neurociencia, los equipos y el covid, y cómo se relacionan entre ellos a través de la ponencia "a grandes males…pequeños y efectivos remedios".
Cómo inscribirse al evento
En plazo de inscripciones ya está abierto y, hasta la fecha, ¡ya son más 700 asistentes! Puedes solicitar tu entrada a través del site de Agile Trends y consultar la agenda oficial con horarios y ponencias de los dos días. Sin ninguna duda, se trata de un evento de referencia en la comunidad agile, con keynotes y ponencias de gran nivel que nos acercará a la realidad que estamos viviendo y nos ofrecerá soluciones ante tanta incertidumbre.