We are a team of experts that firmly believes in the power of training, mentoring and coaching as an engine for organization-wide agility and in empowering an organization's greatest asset, its talent. 
Netminders are always collaborative, motivated, and intimately involved with each project that we are selected to be a part of, and we make each partnership an enriching experience for everyone.
We work hard to be recognized for the value we bring and are valued for the knowledge we share. Putting people at the center of change, as its catalyst, is our reason for being.
Since September 2021, we have been part of the BTS Group, a consultancy with a global presence and recognized for its work on the human dimension of business strategy.
Netmind is part of the Innovation and Digital Transformation area of BTS.
BTS customers include companies such as ABB, AstraZeneca, Chevron, Cisco, Coca Cola, ING, Hewlett-Packard, Microsoft, Morgan Stanley, Minsheng Bank, Pfizer, Salesforce.com, SAP, Sony, Twitter, Unilever o  VMware.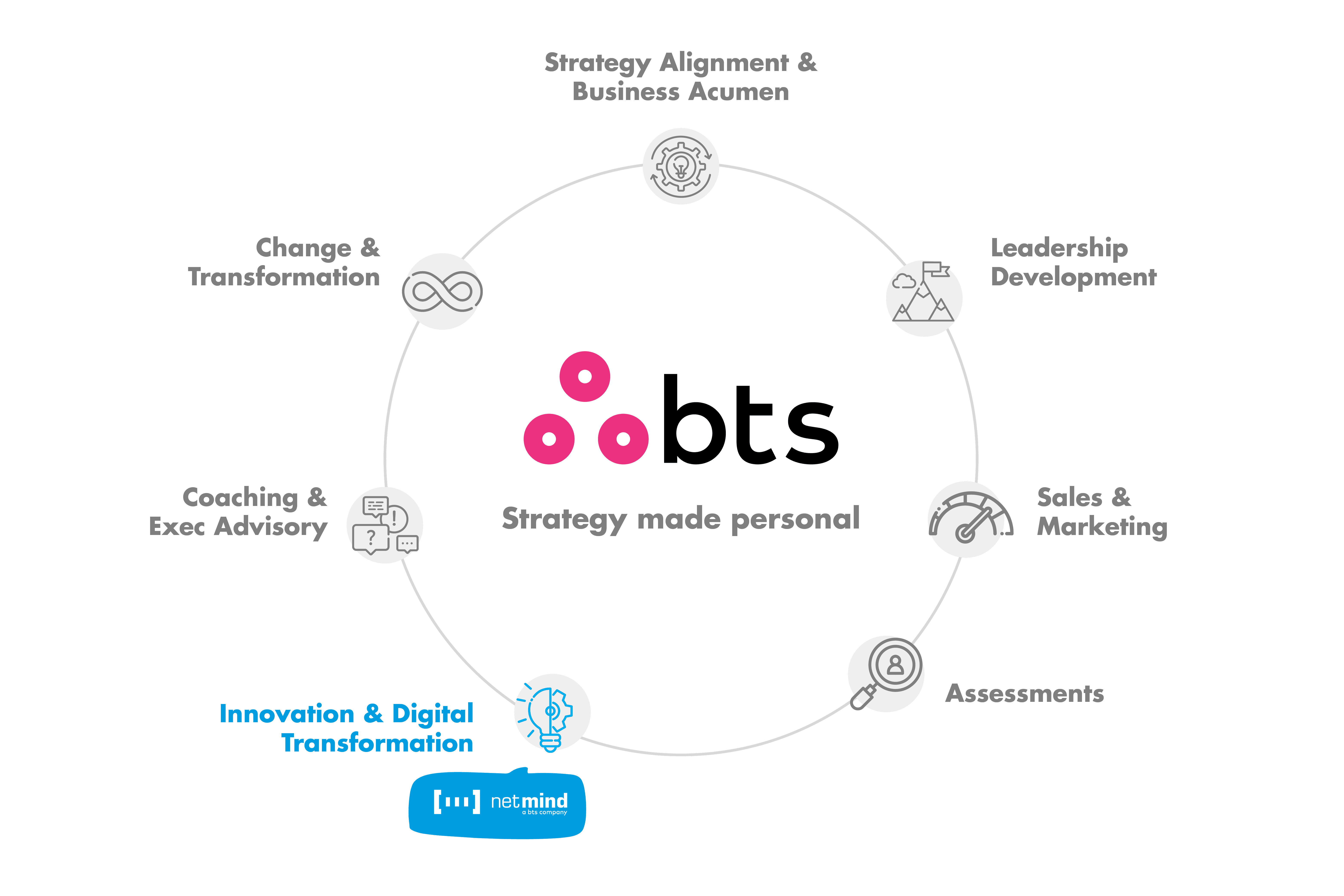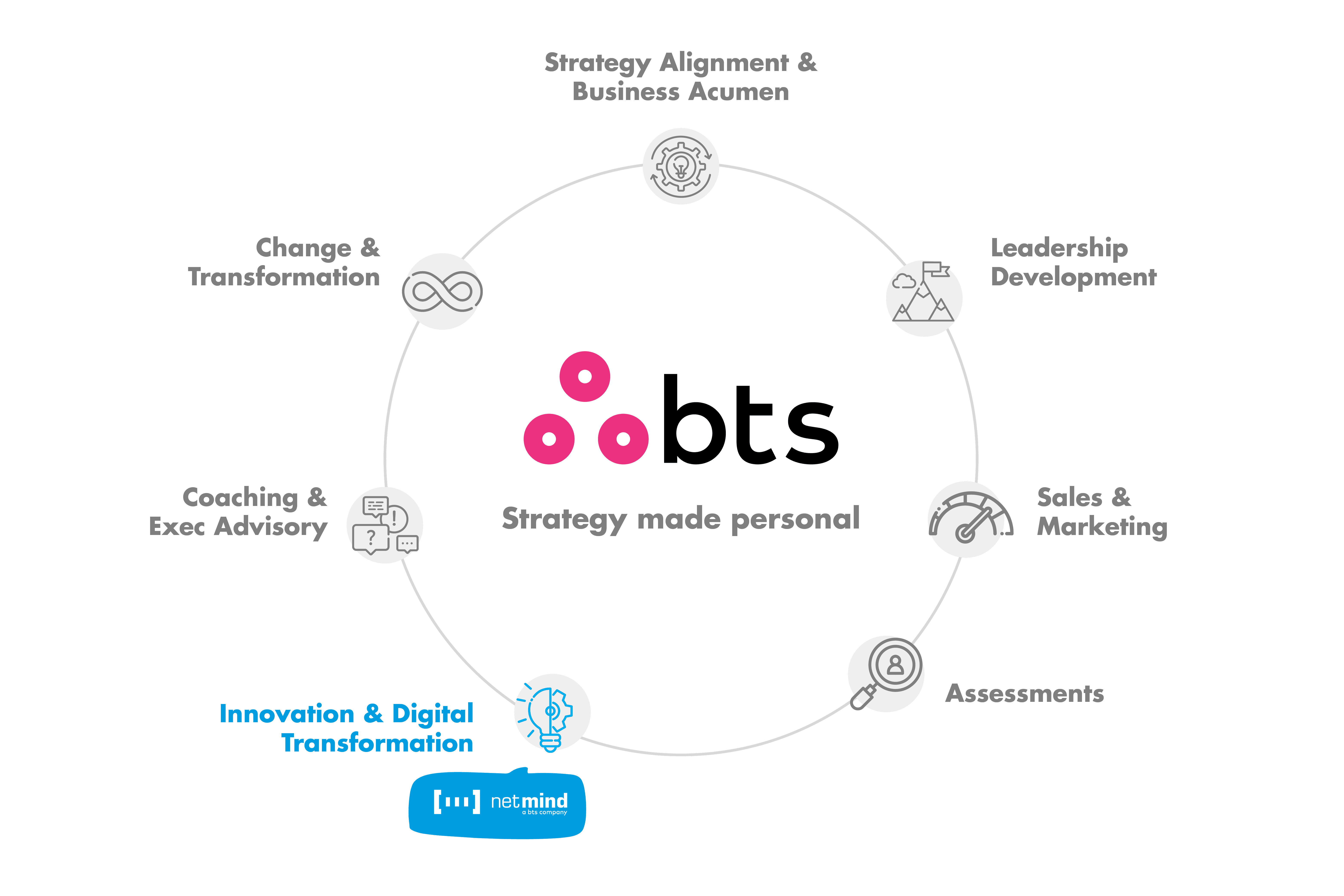 Help and let us help. As a team, everything is better.
We discover needs and adapt to the possibilities.
We strive to achieve the objectives we set for ourselves.
We know what we know how to do, do what we know, and don't pretend otherwise.
We are always learning especially when we make mistakes.
We don't know everything, but what we do know, we know inside and out.