Descubriendo el valor de los Frameworks de IT, esta vez en Madrid
Jueves 12 de diciembre y de nuevo, el espacio de DayOne en La Caixa se teñía de azul para dar paso a una sesión de nuestras Driving Growth Talks. Esta vez el equipo Netmind se encontraba en la capital para charlar y debatir sobre el poder de los IT Management Frameworks.
Iniciábamos la sesión a las 9:30h con una recepción, dónde todos los asistentes con libreta en mano y flyers sobre las soluciones de Netmind, iban buscando su espacio en el amplio ágora de la sala.
Se respiraban ganas de aprender, de compartir experiencias y sobre todo de encontrar respuestas a la pregunta formulada en esta edición:
¿Siguen siendo útiles los frameworks de Gestión TI en un entorno de transformación constante?
Y a eso hemos venido, a descifrarla…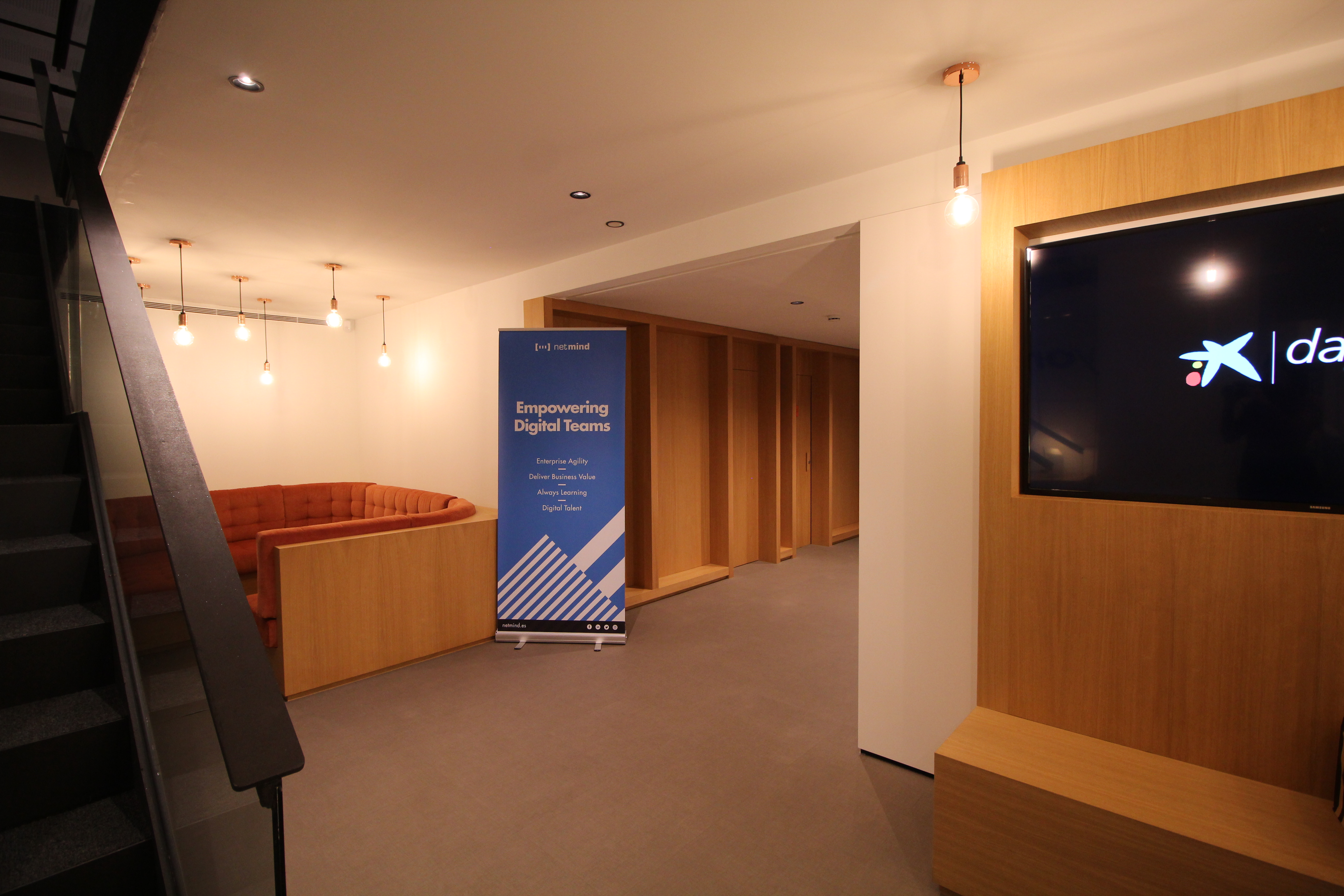 ¿Qué es un framework? ¡Empieza el debate!
Al frente del ágora, Aleix Palau, Joaquín García y Juan Luis Jimeno, dan el pistoletazo de salida a la sesión presentando los cambios y disrupciones que cada vez tienen más impacto en la aceleración de la innovación.
Y se presenta la primera pregunta, una pregunta sencilla pero que ya genera el primer debate: ¿Qué es un framework? Y se confirma, un framework no es una llave universal que lo arregla todo, cada framework tiene una utilidad. La clave es evaluar cada situación actual respecto al objetivo que la organización persigue, para poder trazar una estrategia que nos ayude a conseguirlo.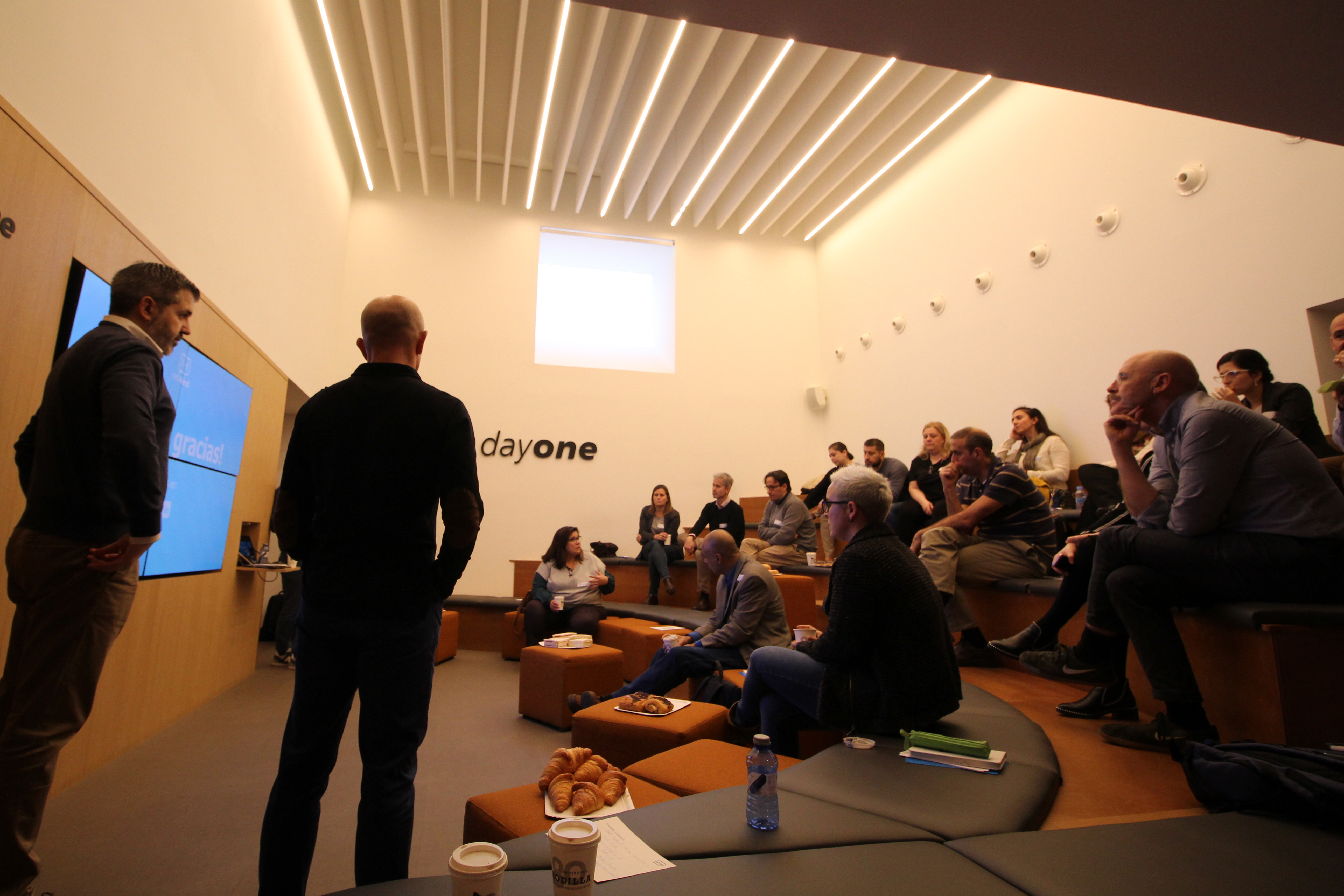 ITIL 4 , Prince2, Lean IT, Kanban, Scrum, DevOps, TOGAF, COBIT…
Y ahora que ya conocemos de forma genérica la utilidad y el papel que representan los frameworks se plantea la segunda pregunta: ¿Qué framework nos ayuda a qué?
En este momento de la sesión Joaquín hizo un recorrido por cada framework presentando cómo se alinea cada uno a las estrategias de las organizaciones y que función desempeña dentro de la gestión TI.
De esta forma pudimos finalizar esta parte de la sesión con un esquema visual donde se presentaban todos ellos, viendo qué abarca cada uno y qué tienen en común.
¿Y qué es aquello que todos los frameworks tienen en común? La creación de valor. Cada uno desde diferentes perspectivas y diferentes enfoques, pero con un mismo objetivo: impactar de forma positiva en las organizaciones.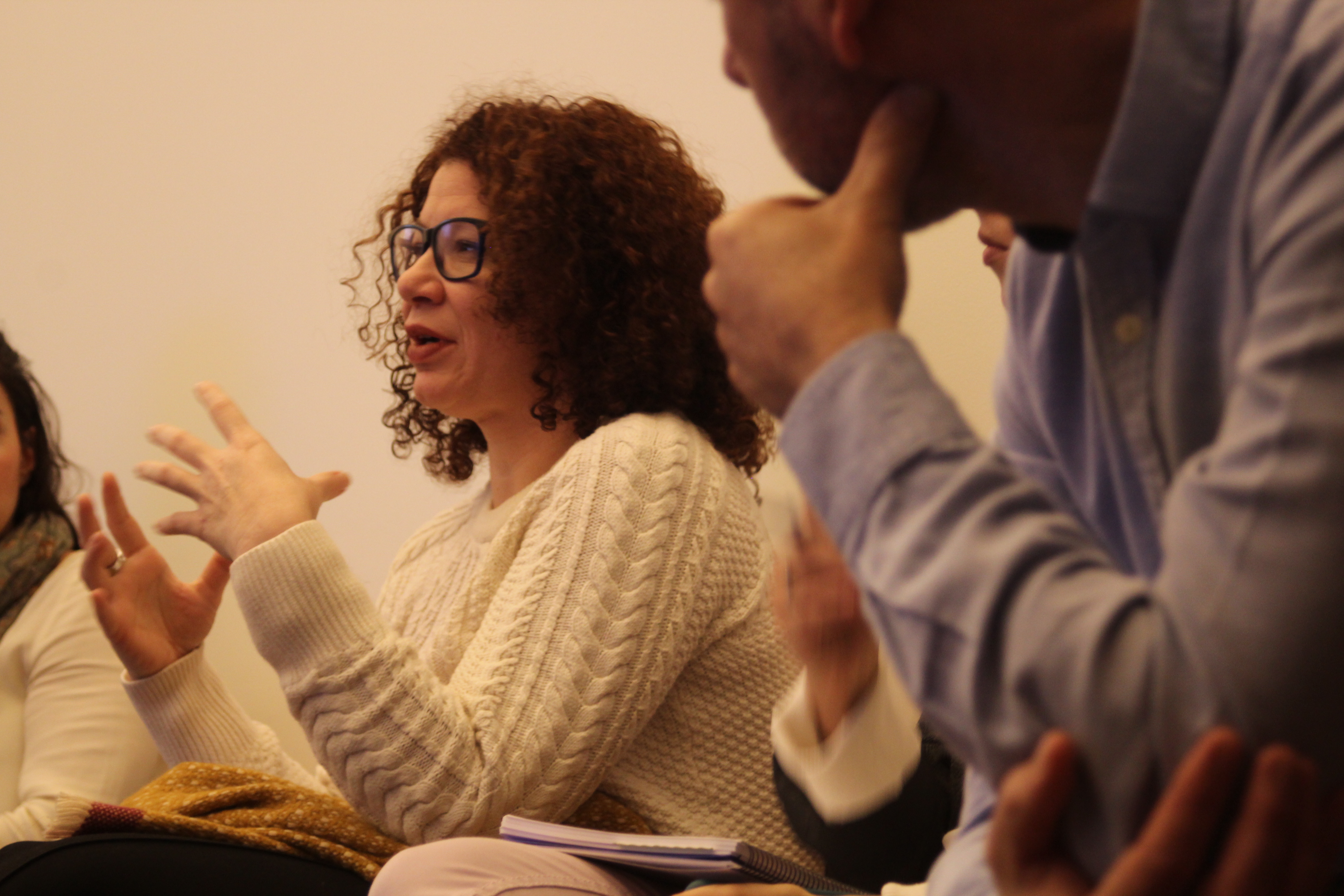 ¿Cómo implementamos un framework?
Y Joaquín impacta con su respuesta: Los frameworks no se deben implementar. Las caras de sorpresa empiezan a cambiar cuando Joaquín apunta que el objetivo no debe ser implementar un framework, sino proporcionar valor de forma continua.
El debate: The power of IT Management Frameworks
Y llegó el desayuno y con ello también el debate final. Previamente todos los asistentes rellenaron unas tarjetas, planteando preguntas e inquietudes relacionadas con los frameworks de IT. En torno a estas preguntas se generó el debate en el que todos los participantes aportaron grandes conclusiones gracias a sus experiencias vividas alrededor de la gestión IT.
Entre estas conclusiones pudimos ver que un framework no es solución, implementar un framework no es el objetivo, el objetivo principal es resolver una problemática. Además, no debemos limitarnos a un framework, ya que cada framework tiene un propósito y todos ellos pueden ser complementarios. Y finalmente, nos dimos cuenta de la importancia de enfocarse en la mejora continua.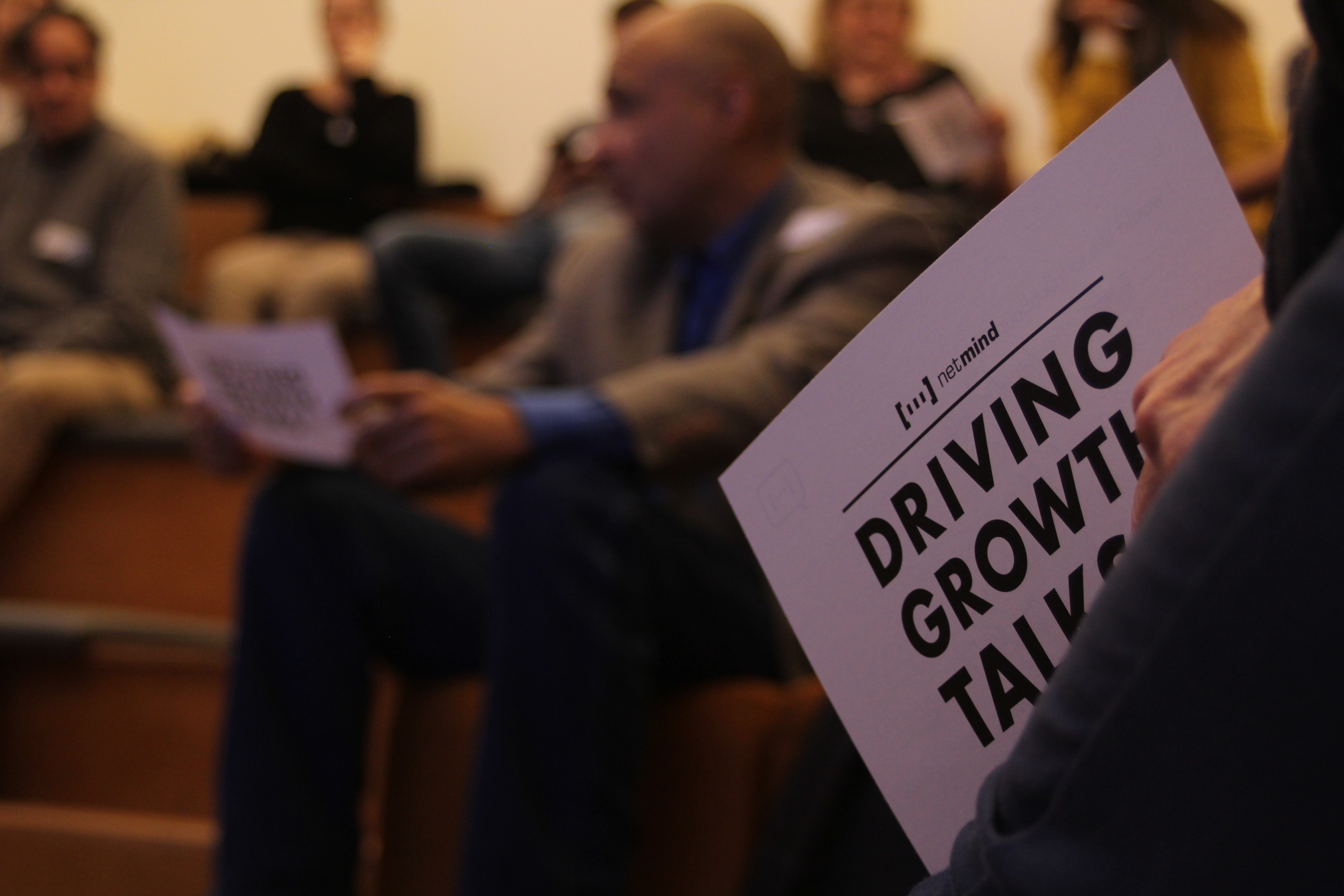 Vídeo resumen Driving Growth Talks Madrid
Finalmente os dejamos un vídeo como resumen de la sesión. ¡Muchas gracias a todos los asistentes, por participar y sobre todo por aportar! Nos vemos pronto, de nuevo para compartir conocimiento y debatir sobre las novedades en el sector.